GOD
My morning quiet time with God…..
James 1:5-If any of you lacks wisdom, let him ask God, who gives generously to all without reproach, and it will be given him.
Matthew 10:17-20-

But beware! For you will be handed over to the courts and will be flogged with whips in the synagogues.

You will stand trial before governors and kings because you are my followers. But this will be your opportunity to tell the rulers and other unbelievers about me.

When you are arrested, don't worry about how to respond or what to say. God will give you the right words at the right time.

For it is not you who will be speaking—it will be the Spirit of your Father speaking through you.

The truth about love……1 Cor. 13:4-5
Marriage prayer-finding balance, slowing down, use time wisely
God is with us in "fiery trials" (Daniel 3)
INSPIRATION/CREATIVITY
AHA! Moment
Arequipa Pottery…..
https://www.kovels.com/antique-collectibles-prices/arequipa-pottery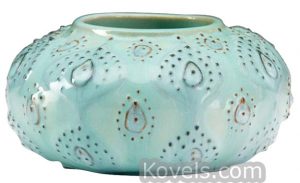 FAMILY/HOME
True hummingbird lovers know these things from Southern Living…..
https://www.southernliving.com/garden/hummingbird-facts
THOUGHTS/IDEAS
Quotable Quotes
"Preach Christ or nothing: don't dispute or discuss except with your eye on the cross." ~ Charles Spurgeon